Our meals are seasonal, organic, dairy-free and free of refined sugars. We source sustainable proteins and organic produce from local farms. Our Flavor Master is constantly adjusting the menu, based on what's in season, and draws upon the latest culinary techniques to satiate your preferences.
We communicate the macronutrients, allergens, method of cooking and processing on our menu. This means that you know where your food is coming from and how your dish is created – without additives or secret ingredients.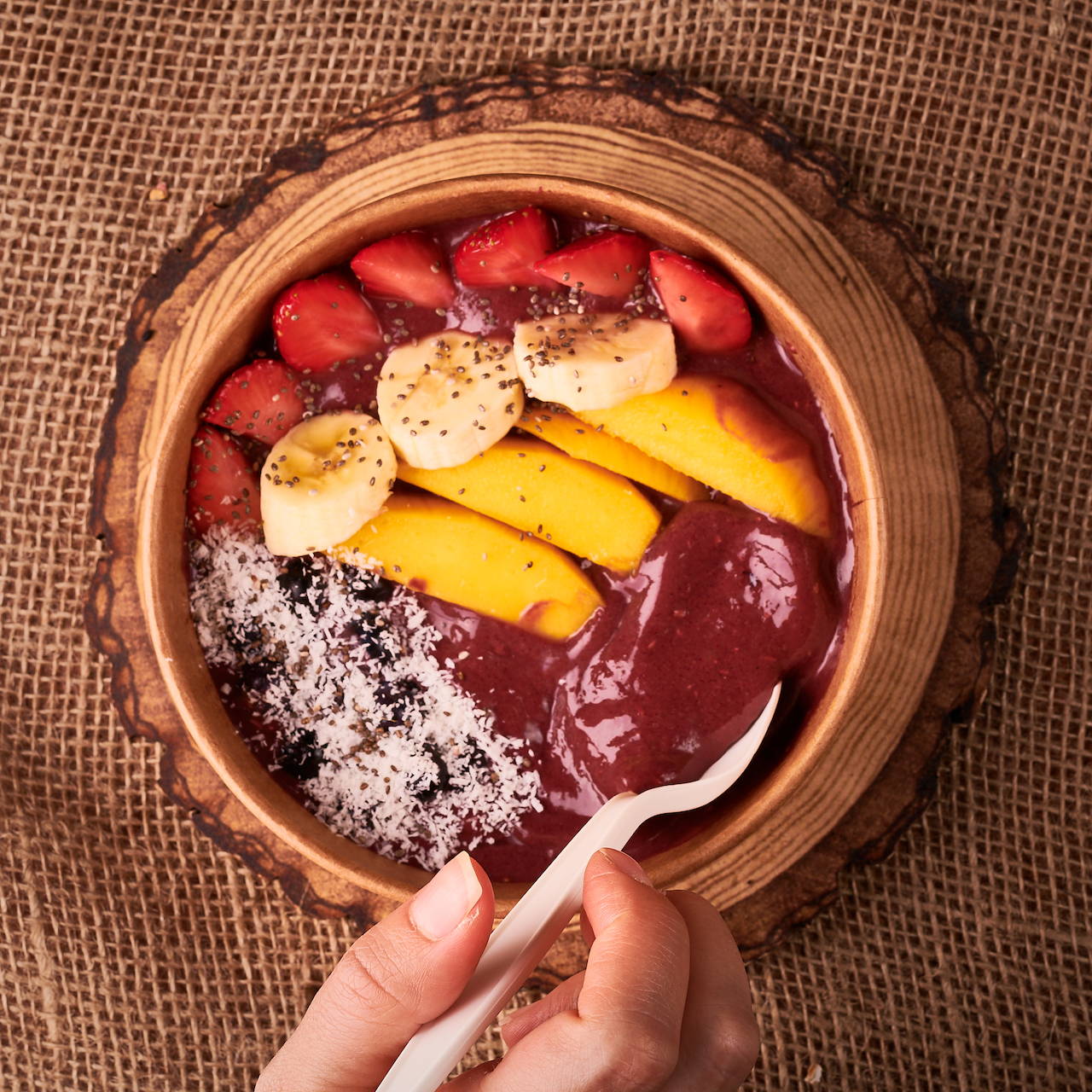 Our space
Tables by Sara, the Wood Pecker
Our first steps towards sustainability started with the design and interiors of our space. When you walk into the restaurant, you can't miss the beautiful wooden tables. They were all made from old pallets by Sara; our COO & Co-founder. Sara picked up woodwork just so she can create these tables. The rest of the furniture is all 2nd hand, refurbished, or FSC certified; but it all fits together so well!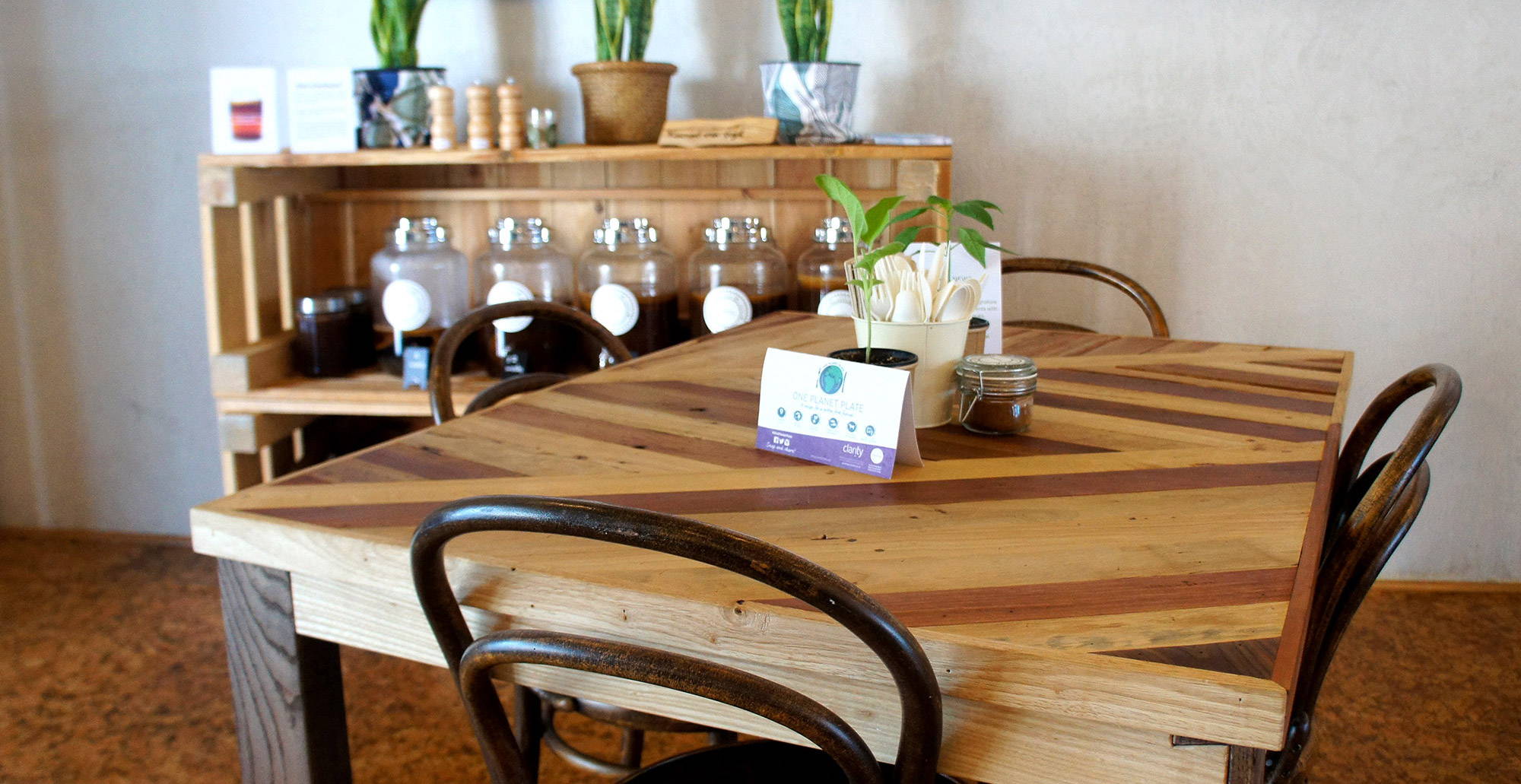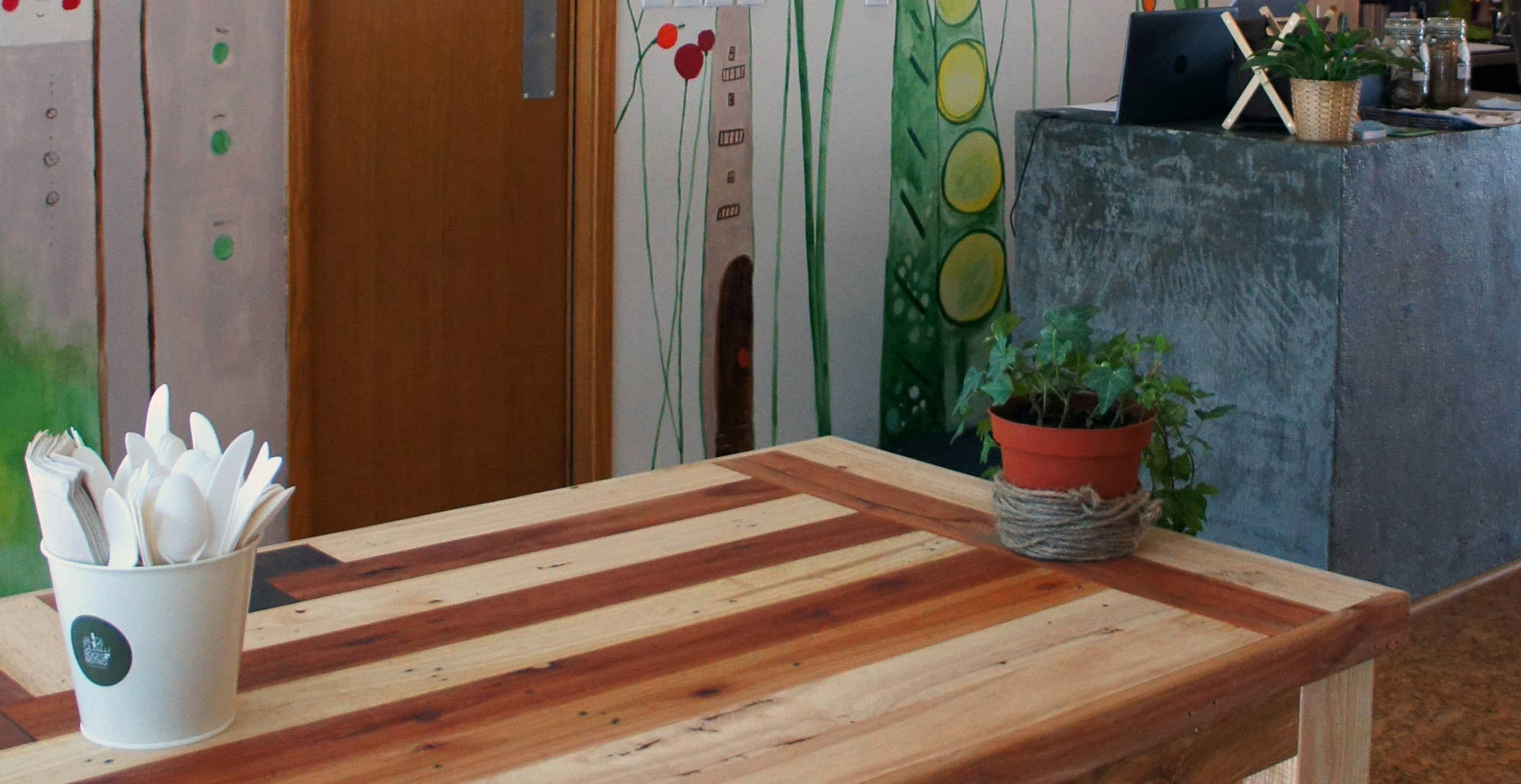 Leaves on the tables, leaves on the walls
We commissioned Mariam Yakan, a locally based artist, to create a hand painted mural on our walls. "Sustainable City: Where the leaves grew taller than us" was painted by her, over a course of almost 3 weeks with little features such as "The Grand Pea Tower" and "The Belly", a character painted around the kitchen pass, where all the delicious meals pass through. The restaurant also showcases several of Mariam's fine art prints, in an effort to support local art.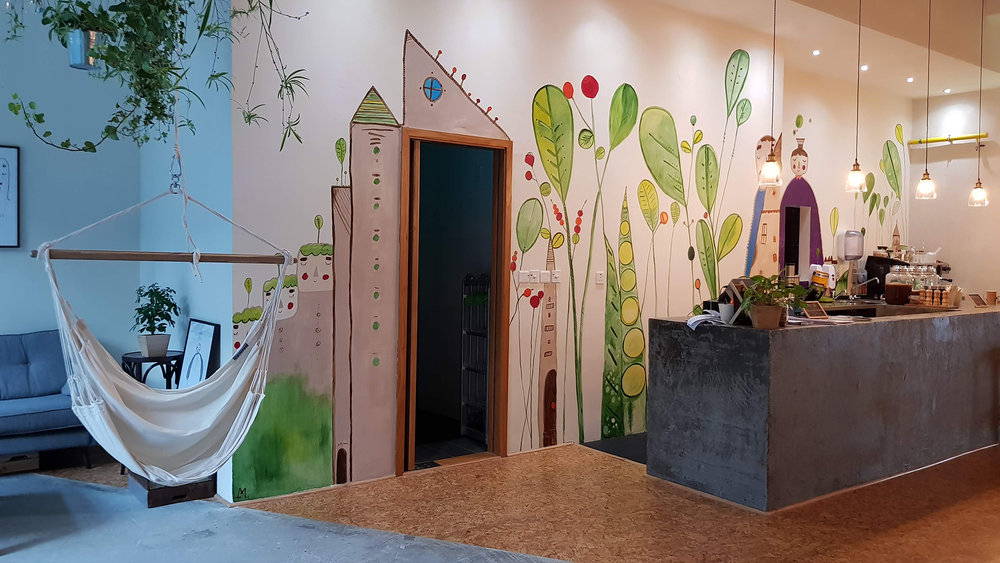 Our floors: stepping on cork

Our floor is partially concrete, mostly cork and floating (which means that we didn't even use adhesive to stick it onto the ground). Behind the bar, we installed recycled tire tiles (yes, that's right) and also used no adhesive. The tire tiles are easy on the feet of the staff, that tend to stand for long hours.

We separate our waste and recycle. Our organic waste goes in a separate bin, and is collected by farms to be used as compost. Our hand-wash sinks have water blades, increasing the water pressure, making us use 2/3 less water. We also installed a filter so our diners can enjoy cold still and sparkling water.